Site Navigation
Saltwater Fishing
Freshwater Fishing
Recreational Topics
Info & Online Shopping

Stainless Steel Products
Angler:
Brett Harris
Location:
Blue Water Bay, Port Elizabeth
Species:
Cob
Weight:
41.5 kg
Line:

13.5 Kg Kingfisher High Abrasion

Trace: 40Lbs snoot, 8onz sliding

Hook:

5/0 Daichi

Bait:

Pilchard and Chokka wrap

Weather:

Night – Pushing Tight

Other Info:

Loomis 14 ft Rod

Shimano Torium 30 Reel

I would have loved to have released the fish; however it was completely flat when I eventually landed it. Fishing by myself at night, I got a tangle on the leader knot which was then caught up in the top eye. I shamefully gaffed the fish very badly and could not return the old man to the sea.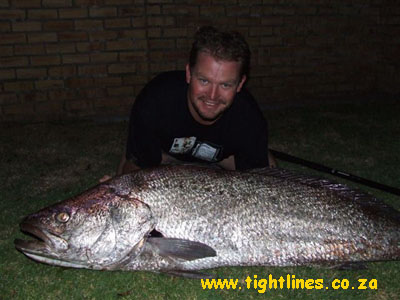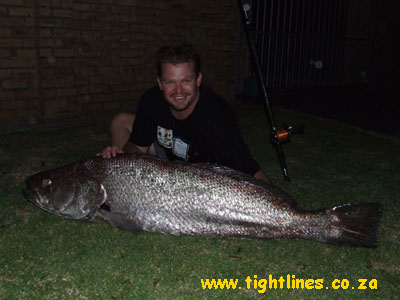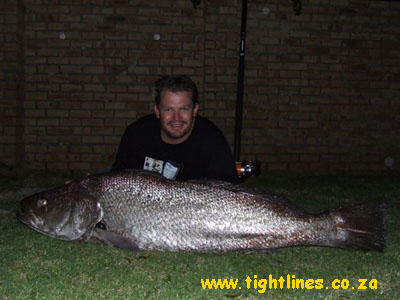 Advertise here...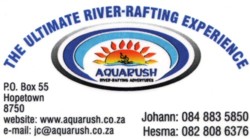 PLEASE KEEP OUR BEACHES CLEAN