Welcome to TightLines - Home Page
The holiday season is fast approaching, and many anglers already dream of catching the next big one. Tight Lines now offer you the ultimate affordable adventure.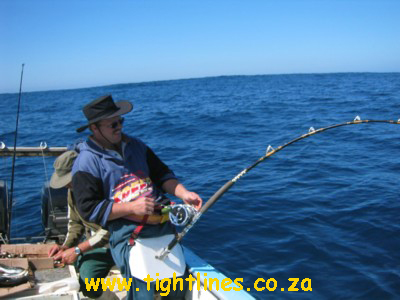 Why not fish with us?… Yes, that's right…. WITH US…. If you are planning your holiday near the beautiful False Bay, you are in for a treat… You can now book your best fishing experience ever with us, either on our boat, or we can take you along our beautiful False Bay Coats for some shore angling…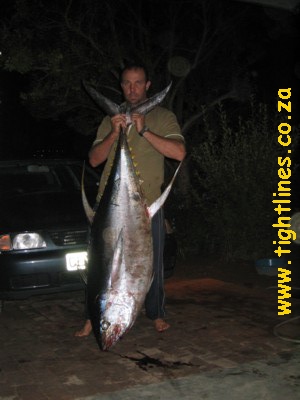 - - - - - - - - - - - - - - - - - - - - - - - - - - - - - - - - -
We dedicate this website to everyone enjoying the outdoors and the great waters South Africa has to offer. Feel free to contact us should you have any suggestions or comments regarding this website. As you can gather we are still in the process of "fine-tuning" this website. Should you want to join us in this remarkable project, feel free to contact us.